Interior Styling for Guest Shower Room by Emma Mullender
Asian Inspired Interior Styling (2019) by Emma Mullender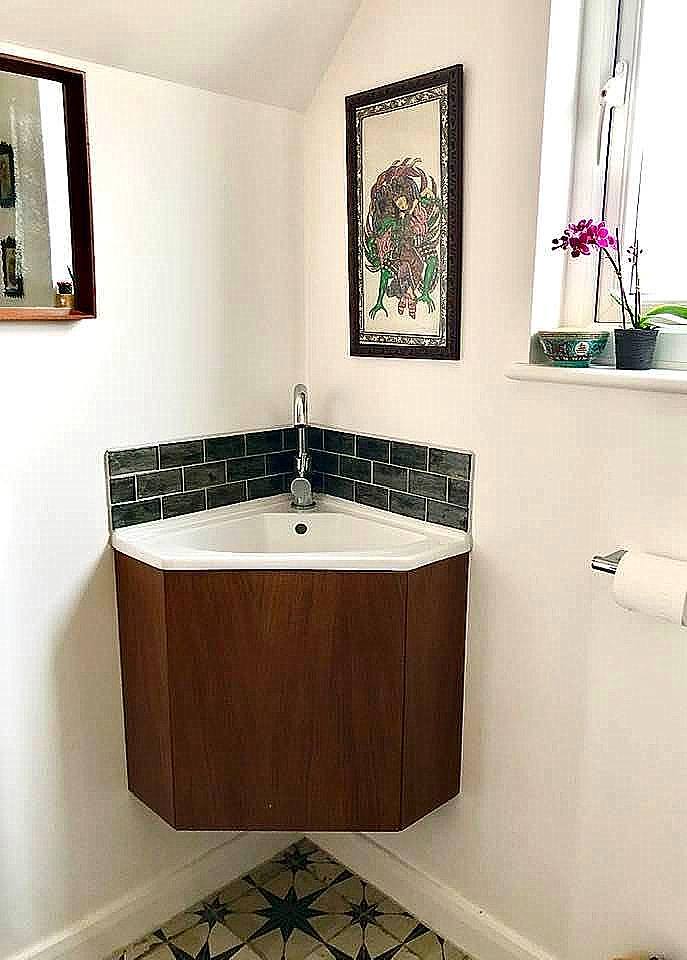 The Brief
To style small shower room.
Light and airy feel with contrast to add depth.
Bespoke corner vanity unit.
Wall mounted fixed furniture to create space.
Complementary tiles and Splash Back
Splashes of colour through accessories and art.
The Mood and Colour Scheme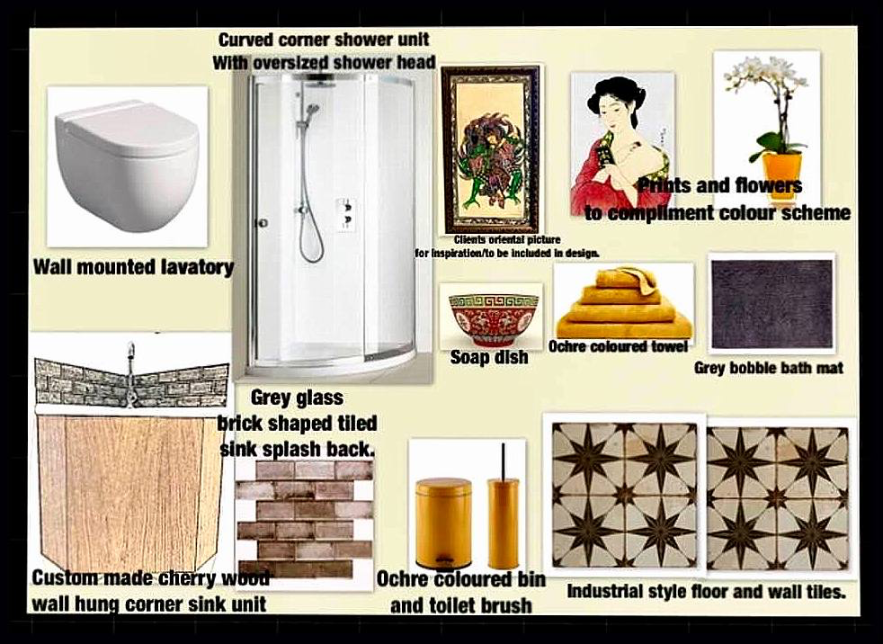 The Result
Tiles
The floor tiles continues up the wall of the curved shower unit and wall-hung lavatory. The other side of the room has been painted white, and glass, brick-shaped, splash-back tiles sit above the wall-hung corner basin.
Inspiration
Oriental framed prints and soap dish were the style inspiration for the room. Pink and Ochre accessories such as the bin, towels, plant pots compliments the colours of the oriental art prints. Retro teak curved cornered mirror to match basin cabinet.