Expressing Your Personality, Hobbies & Passions with Collage.
"Mixed Media Personality Portrait" by Emma Mullender
Steph's Loves (2020) by Emma Mullender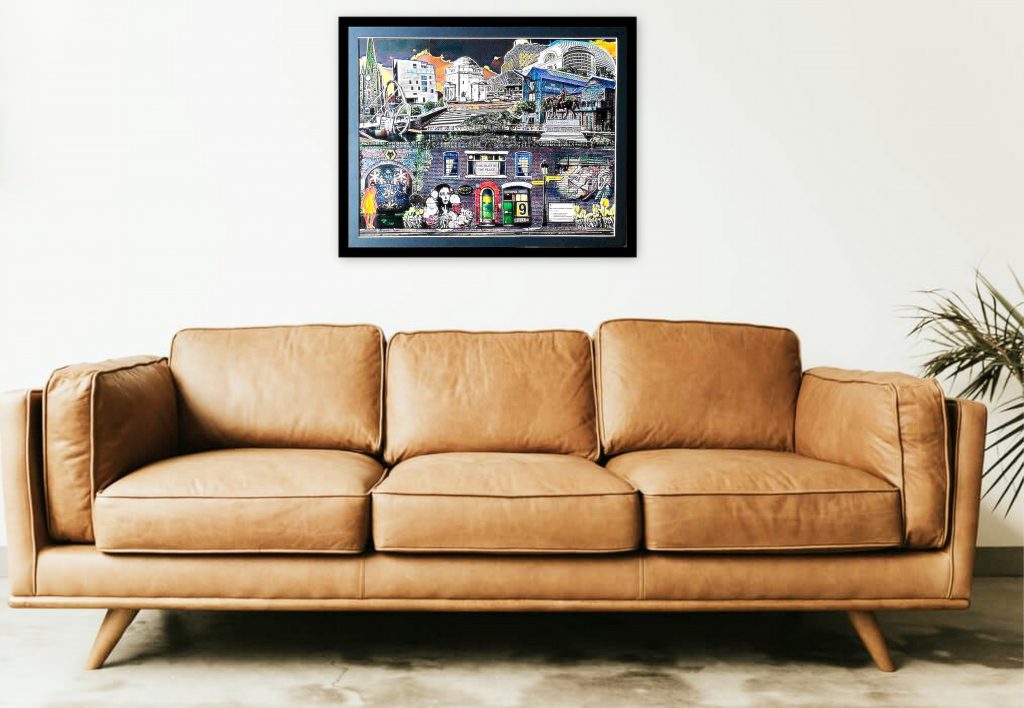 The Brief
I was asked by my friend, Ed, if I could make a 'Personality Portrait' for his girlfriend, Steph. Because of lockdown, and unable to travel, Steph was desperately missing Wolverhampton/Birmingham, where she grew up. Ed asked if I could make a collage that would remind Steph of home, and add few other favourite things.
Steph's loves
Man on the Horse Statue. Wolverhampton FC Stadium. Digbeth Street Art. St Peters Church. Love Lock Bridge – Broad Street. Walsall Art Gallery. The Rotunda Building. Bullring Library. Britannia Hotel on New Street. Steve Bull – Wolverhampton player. Talking Heads – This must be the Place. Brighton. Vietnamese Food. Festivals Tulips. Tate Modern and V & A Museum. The colour Blue
The Process
Once I knew the required size, I went to a charity shop to find the perfect size frame. The blue picture mount was bought new as the original one wasn't quite the right colour. This mixed-media collage was made from the use of photos (from my client or Un-splash), graphics, canvas paper, pens and acrylic paint. I managed to feature all of 'Steph's loves' on there, even if they were incredibly small!