Wire Mannequin LED Lamp Assemblage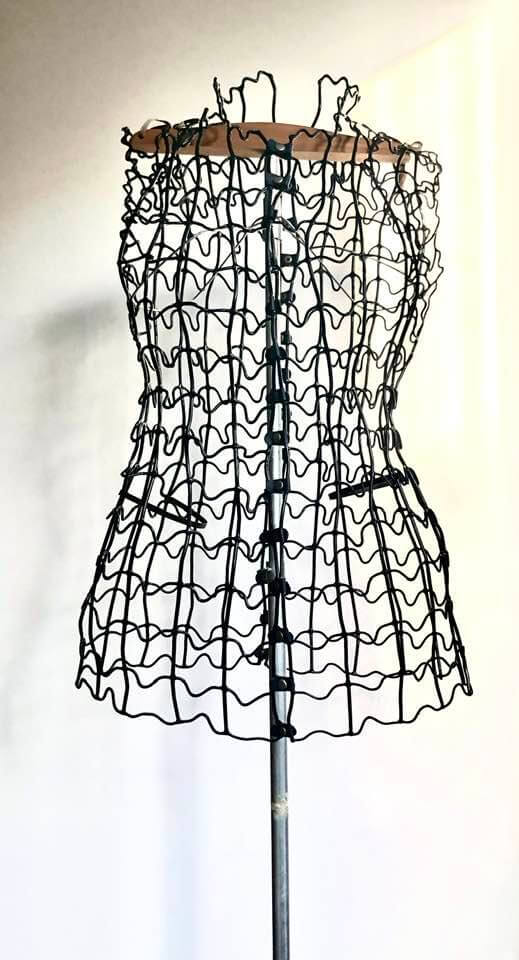 Inspiration
I bought this lovely mannequin from a local selling site. She had been hiding in the loft of the previous owner for more than 3 decades! I was so chuffed with my new purchase, I loved her just as she was, but me being me, I knew I had to do something with her! So I decided to give her a purpose, after a long thought, I decided to make her into a lamp..
The Process
One of the most of simpler things I have restyled, but she didn't need much doing to her because she was already beautiful! I purchased a set of 100 pink LED lights on copper wire and wound them around the back of the mannequin, which gives a low-key, but beautiful glow. I also bought 2 flower garlands, chopped them up to individual flowers, and then placed them sporadically around the mannequin, but placing them so the flowers didn't deflect from its feminine shape…
Keen on purchasing her? I'm not 100% sure I want to sell her yet, but get in touch if you're interested!