Nautical 3D mixed media collage
Oh I do love to be beside the seaside, Oh I do love to beside the sea..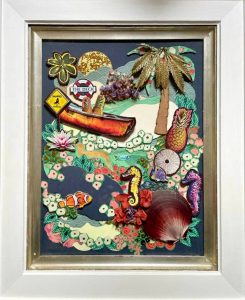 'Sea life collage' by Emma Mullender 2022
Emma created a zany and colourful collage for me portraying all the things that I love about the sea and the Caribbean where I grew up. Its in my new home-office so I can be swept away from the hum drum of work when I need a break

Joelle Davies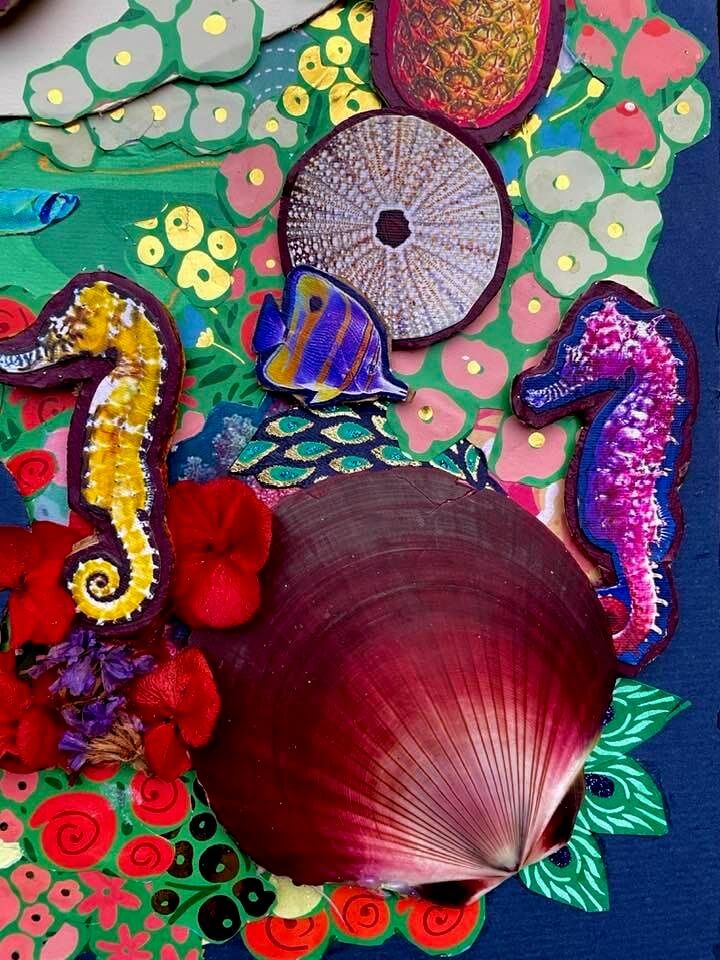 Inspiration
I was asked by Joelle to make a collage for her newly decorated study. She wanted the collage to have a Caribbean feel to it (where she grew up) and for the collage to include sea shells, sea horses, tropical fish, palm trees, peacock feathers, flowers, pineapples, and the colours tangerine, peacock blue, citron, corals and pinks.
The Process
I bought the frame for a local charity shop. It was dark wood but I painted it white as it would work better in Joelle's study. It had a double frame, so there was extra depth allowing me to use 3D Knick-knacks to sit beneath the glass. I collected wrappings papers, shells, dried flowers and gold leaves (that would make up the palm tree) and collected some images from free to use online image library.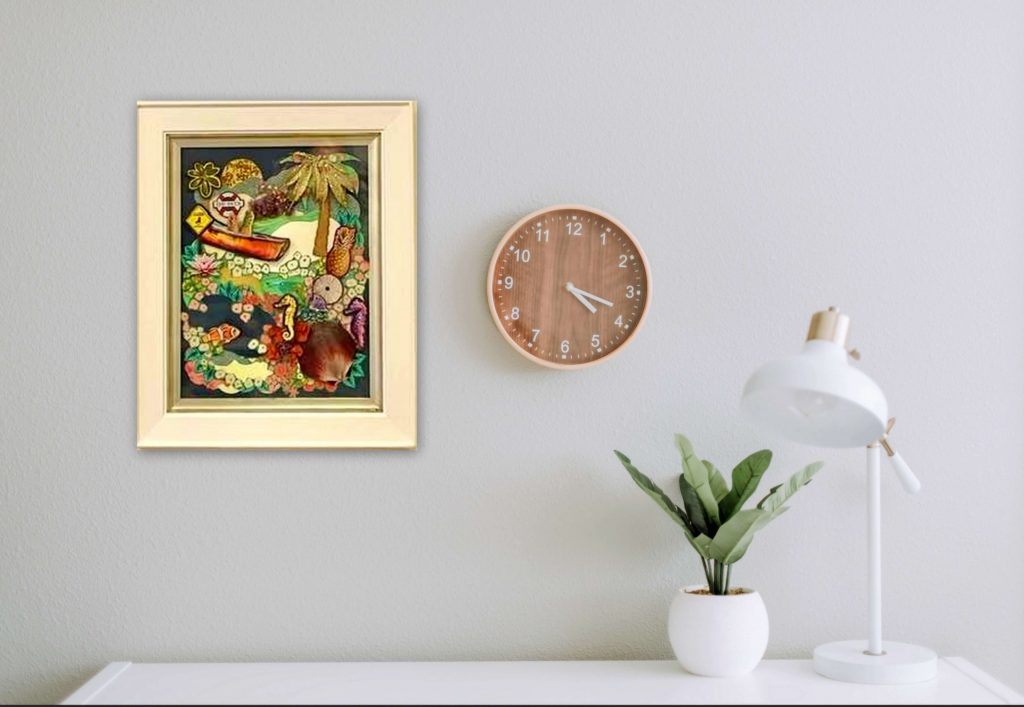 Do you have a project in mind that you would like to discuss Contact me so we can chat through your ideas. Emma ❤