Available for sale as a high quality print!
Artwork Size
Price
Medium

55 x 55cm

£125
UK FREE post and packing! Custom sizes available on request. Limited Edition Prints (50)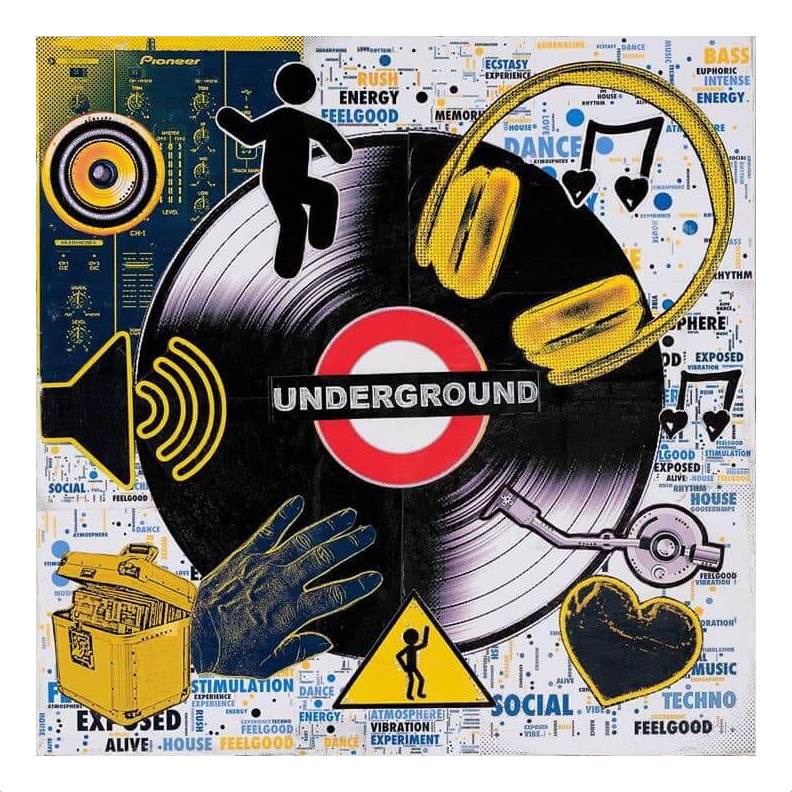 I bought this for my boyfriends birthday to sit above his record decks. He loves it and it really brightens up the room!

Anita Clarkson
Inspiration
Yet again, I drew inspiration from my favourite pastimes, dance music and dancing the night away. The background is full of text highlighting many advantages of going out and having a good old dance!
The Process
Original mixed media collage made on a 60x60cm canvas. Created with photographs, Felt tip and marker pens, a word art app and digital effects!
Print Order Form
Please complete the following order form noting your requirements and I will get back to you with payment details. Thanks, Em ❤
---