Emma Mullender
Interior Styling, Art, and Upholstery
East Sussex, UK
Scroll
Interior Styling
You may have lots of ideas but not enough time, or maybe you have the time, but lack ideas? Working closely with you I will listen and interpret your wants and needs, helping you achieve the style you have in mind.
Transform Your Living Space
Rooms can be transformed by incorporating eye-catching art, beautiful fabrics and wallpapers or restyling your old furniture into something unique.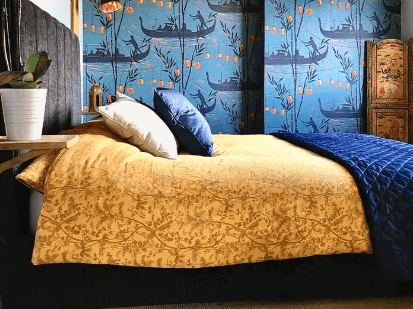 Collage & Assemblage Art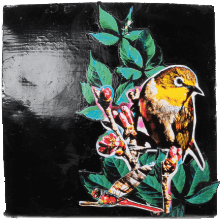 I make hand-cut, mixed-media collages to suit you and fit perfectly in your desired space. I like the challenge of exploring new creative ideas, and I am happy to take on weird and wonderful requests!
Personality Portraits, Wedding Collages, & Prints for sale!
Art can make a phenomenal difference to a room, but often is treated as an afterthought – when in fact the right wall art can provide inspiration and direction for styling an entire room!
Upholstery
Have you inherited a heirloom that needs a make over, or perhaps your favourite armchair has lost its lustre? I practice the art of Traditional & Modern Upholstery, and can help breathe new life into beautiful and unique pieces of furniture!
Breathe New Life
Upholstering a chair with a beautiful new fabric is a great way of reawakening both the chair and the room it sits in, helping you fall in love with it all over again.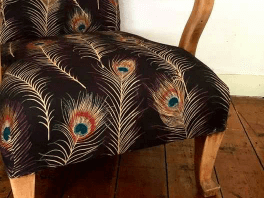 I take commissions for individual art, upholstery and interior styling projects, and I am in my element when I can combine all 3 services to really bring a space to life!
I Write Blog Articles Too!
The period style of the furniture usually determines the upholstery method, find out about Traditional and Modern upholstery techniques. Read more
Call it what you want, recycling furniture is more than just throwing things together and hoping they will look stylish. Read more