Are You Sitting Comfortably?
I often get asked what's the difference between Modern and Traditional upholstery, and how, why, and when I started learning the craft. So I thought I would write a blog in response to those questions.
My passion for recycling furniture began back in 2012. Although I enjoyed (and still do) upcycling sideboards, etc, I was frequently frustrated I had zero upholstery skills for all the time-worn chairs that I saw! So in 2016 I joined a upholstery class to learn the art of Traditional Upholstery (which I still attend today!)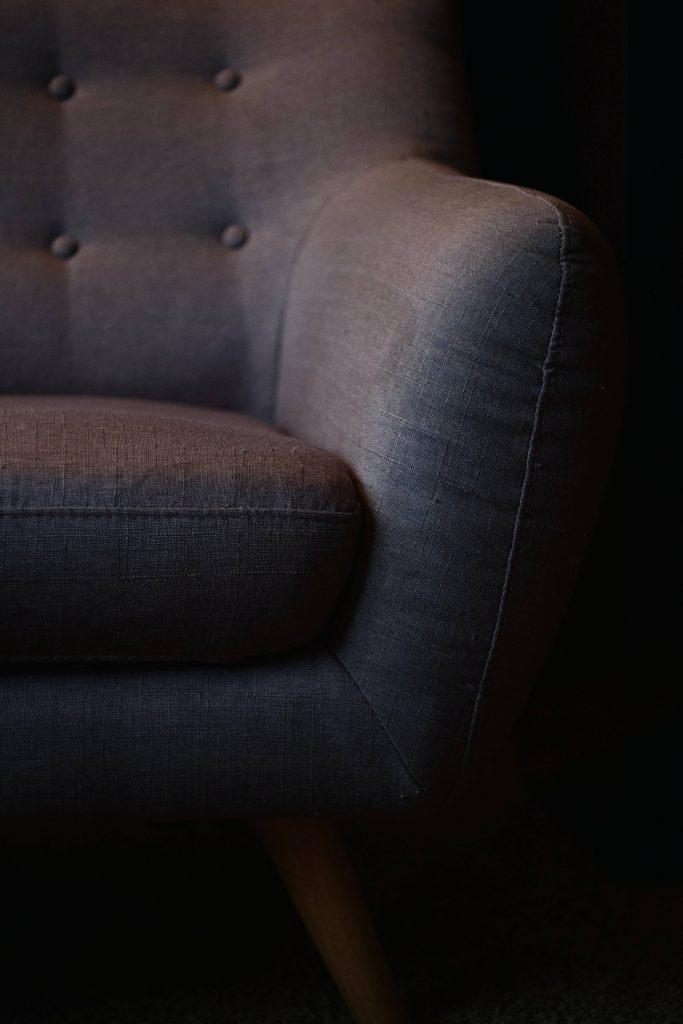 Recovering or Reupholstery?
There is a huge difference between upholstering a chair and simply recovering it. Recovering describes the procedure of removing the old fabric and replacing with new fabric but leaving the old filling in place.
Reupholstering furniture includes a complete stripping down of the chair, this includes removing all fabric, padding, tacks/staples and the support systems. It is a DIRTY time-consuming job and can take between 2-8 hours to strip! Although stripping a chair isn't much fun, it is an integral part of the process, as it allows you to see how the chair was originally upholstered.
The Reupholstery process ensures that once completed you have a brand-new chair, where the chair is as clean on the inside as it is on the outside, and a guarantee that your chair will last for many years to come.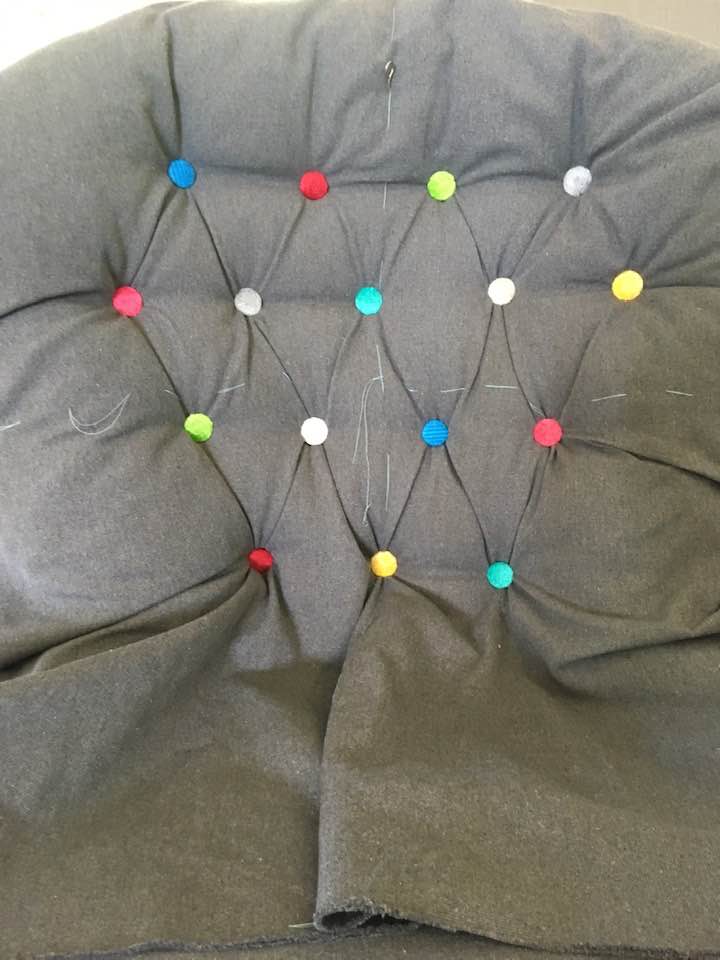 Traditional or Modern Techniques?
Traditional Upholstery
Traditional Upholstery is labour intensive craft that requires the use of materials that have been used for centuries. Hessian, webbing, linen, springs, twine, tack, linen scrims, coconut fibres and horse (or other animal hair) are used alongside hand stitching techniques such as stitching springs to the webbing or edged rolls to help create shapes.
Although upholstering using traditional methods may be more time-consuming and costs more to upholster. Traditional materials create comfortable seating that stands the test of time, therefore to be enjoyed by future generations. The period style of the furniture usually determines the upholstery method. For antique or older pieces, I prefer to upholster chairs in the same way in which the piece of furniture was originally made.
Pro's:
Long-lasting
Firm structure that keeps it's shape.
An age old craft that has been developed over centuries
Made predominantly with natural materials which are biodegradable
Cons:
A labour intensive process
Takes longer to craft
It costs more to produce
Modern Upholstery
Modern Upholstery is the most common for post second world war mass manufactured furniture. It combines more straightforward upholstery techniques and materials such as, moulded foam filling, plywood, synthetic fibres and staples are used. I work predominantly using traditional methods, but if your chair is a modern chair and constructed by using modern techniques, then these materials, in most cases will be replaced.
PRO'S
Lower cost
Quick turnaround
Smoother finish
Flexible
CON'S:
Disintegrates over time
Does not hold its shape as well
Cannot be fully recycled
Made from petrochemicals which are non- renewable
Has to be treated in Flame retardant chemicals first
Linked to possible health problems due to the FR chemicals used
What's Best? Traditional or Modern?
I'd say Traditional is best for longevity and for those that want to create a nontoxic living environment or heirloom you want to pass down. And foam for a more cost effective, smoother (but in my opinion a more manufactured finish)
But at the end of the day, I think it comes down to making sure the chair is sympathetically upholstered, you are happy with finished project and that your chair is enjoyed for many years to come.
I hope you have enjoyed learning a bit about upholstery. Please get in touch if you would like to discuss a project.
Emma x