Lantern Assemblage on Planks of Wood by Emma Mullender
Nature inspired Lantern Assemblage (2020) by Emma Mullender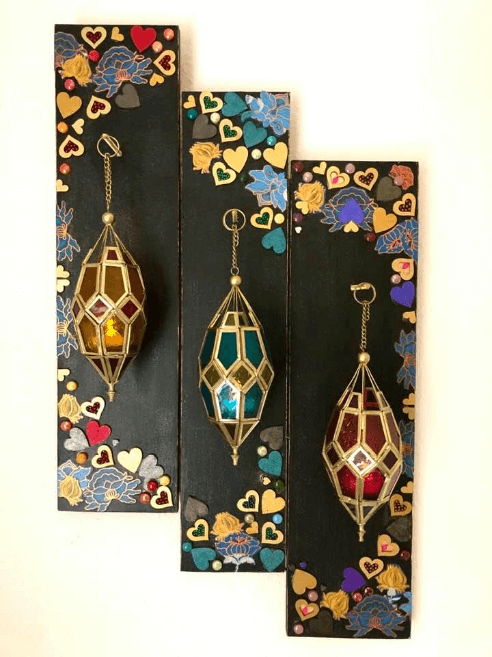 Inspiration
I wanted to make a wall-hung assemblage to house my 3 lovely
lanterns that had been sitting in a box since I bought them. I wanted them grouped together to form a piece of assemblage art.
The Process
I started by cutting a pine plank of wood into 3 and fixing them together in a staggered position. I drilled a hole for the 3 brass rods that would hold the lanterns. By using an assortment of glass beads, love-hearts and gift-wrap , and finishing with a glittery spray paint, so it would create a sparkling effect when the candles are lit. I have created a beautiful one-of-kind art piece.