Available for sale as a high quality print!
All prints will have gold leaf added for an extra touch.
Artwork Size
Price
Small

23 x 26cm

£30
Medium

34 x 40cm

£75
Large

50 x 58cm

£125
FREE post and packing! Custom sizes available on request. Limited Edition Prints (50)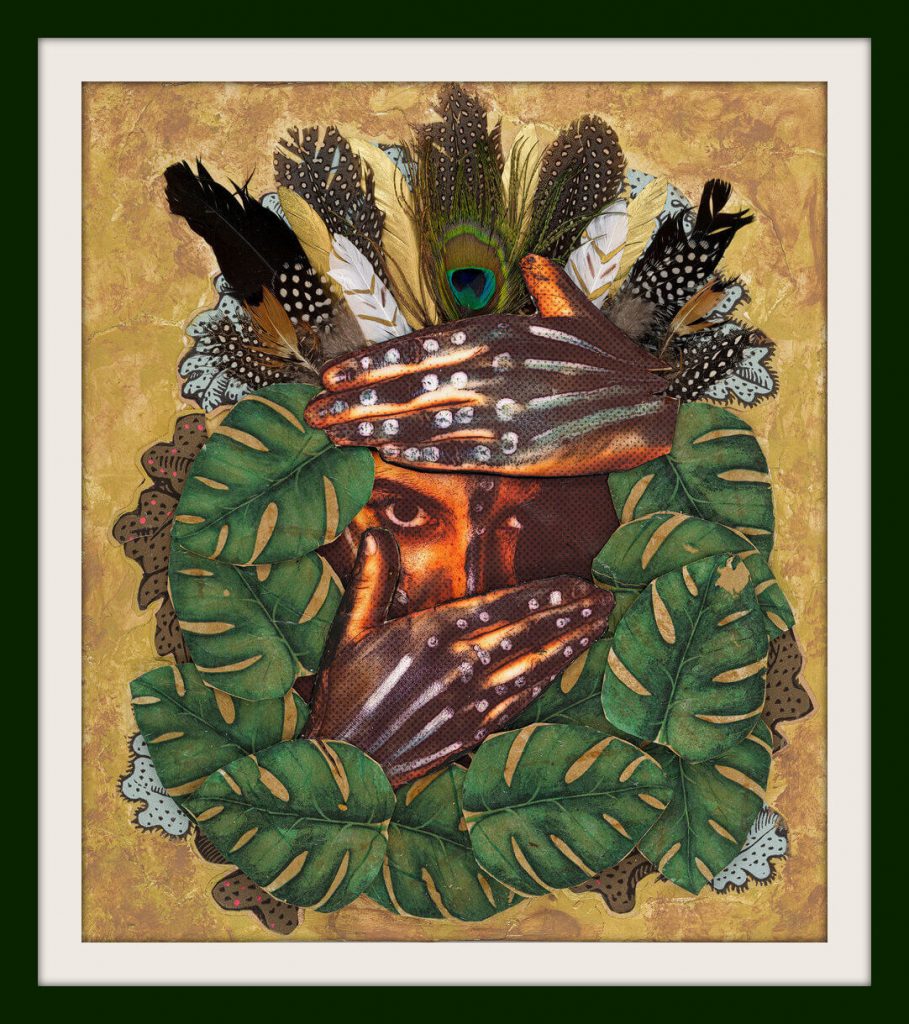 Print Order Form
---
Place an Order
Please complete the following order form noting your requirements and I will get back to you with payment details. Thanks, Emma ❤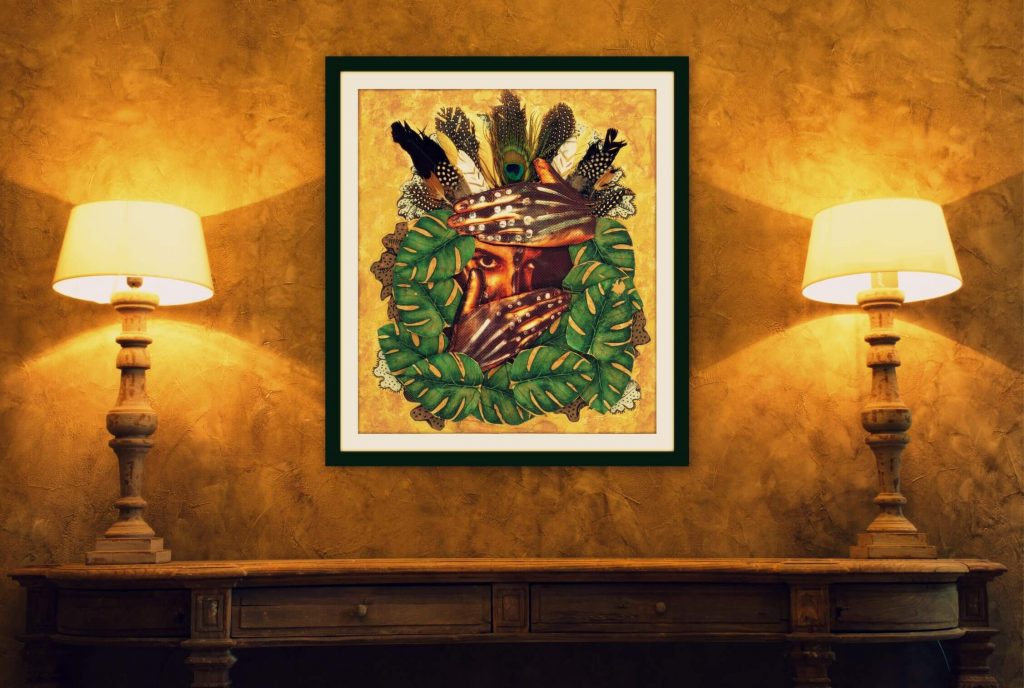 Inspiration
I wanted to create a collage expressing my love of Mother Nature. I have always found that a good walk out in the forest is good for the soul. Immersion in to the natural world, heightens my overall well-being, allowing for greater inner calm and a clearer perspective on life.
The Process
Looking in to Nature is a mixed-media collage that was made with, Pens, paints, natural bird feathers ( Guinea Fowl, Duck, Peacock, Quail, etc) Paper Napkins (for decoupage leaves) cardboard used to give added depth/3D feel. The photo of the woman face was found on Un-Splash, which is a free to use image site.