Available for sale as a high quality print!
Artwork Size
Price
Small

60 x 35cm

£100
Large

90 x 50cm

£185
UK FREE post and packing! Custom sizes available on request. Limited Edition Prints (100)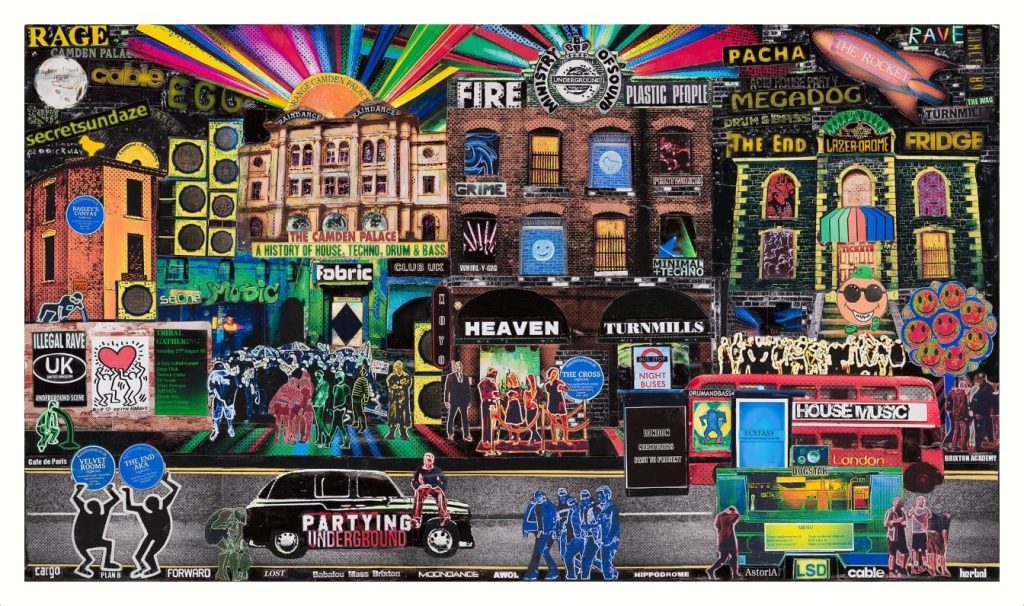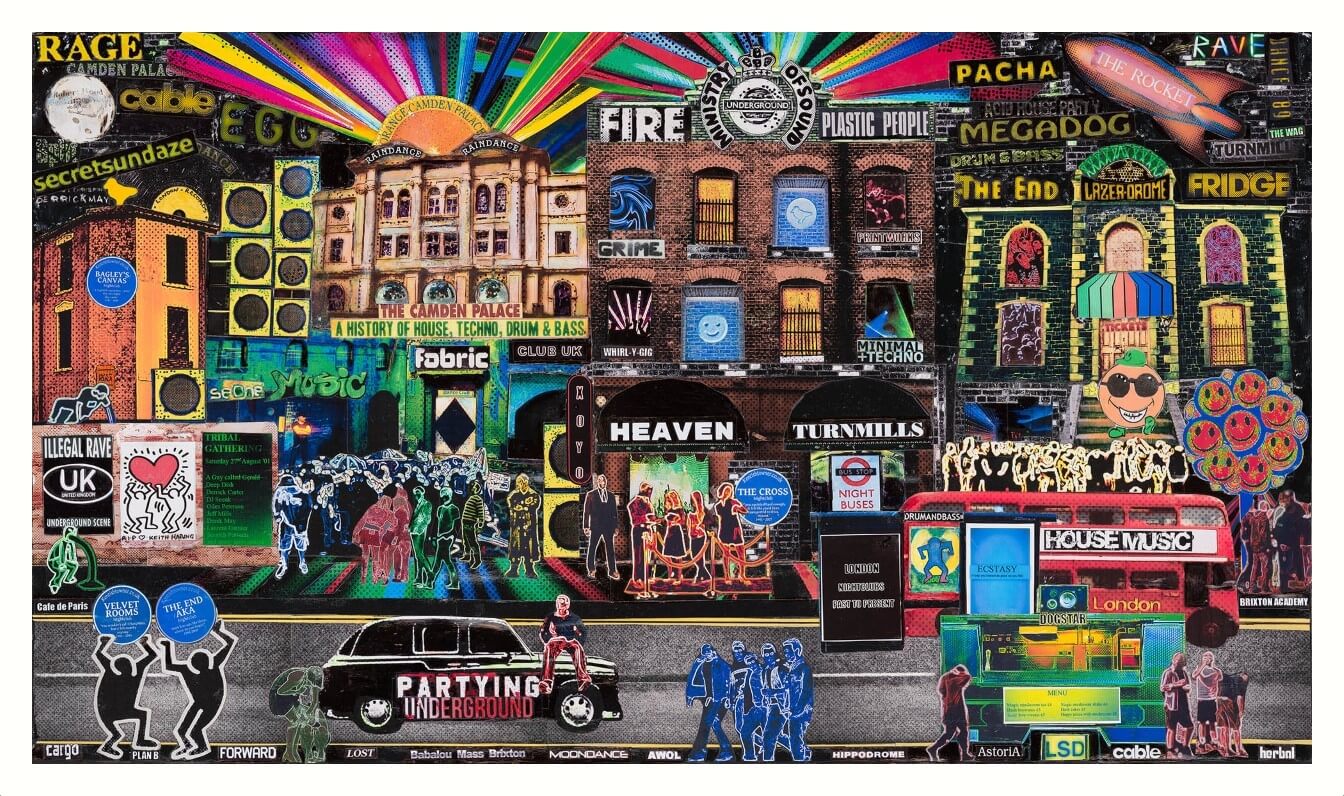 I would definitely highly recommend Emma. It has been a pleasure from start to finish. Continuous correspondence until my print arrived in record time. High Quality service. The print is beautiful and is taking pride and place in my living room for everyone to see. The art speaks for it self. I love it and will for years to come. Thank you!

Lucy Zelazowski
Print Order Form
Please complete the following order form noting your requirements and I will get back to you with payment details. Thanks, Em ❤
---
Inspiration
In 2013 I decided to take a trip down memory lane and make a collage that paid homage to many of the great nightclubs that once graced our capital. Like thousands of others, I had so many great weekends dancing the night away in these clubs. Sadly most of them no longer exist, so I wanted to create a piece of nostalgic art, for not only myself, but the all the other old ravers out there to reminisce the good old days.
The Process
I created this mixed media collage by combining various visual art media. I used photos that I have taken over the years, and recreated my own versions of nightclub logos, such as 'Ministry of Sound', 'Club UK' and the iconic 'Orange Man' who appeared on many flyers during the 90's at nights at The Rocket and The Hippodrome.
Added info: I gained permission from the Keith Haring Foundation to use Keith's two dancing men. I also gained permission from the Kentish Owner to use the 'Blue Plaque' images. Both greatly appreciated as they both really enhance the art!