Available for sale as a high quality print!
Artwork Size
Price
Small

20 x 26cm

£40
Medium

40 x 50cm

£95
Large

45 x 60cm

£130
FREE post and packing! Custom sizes available on request. Limited Edition Prints (50)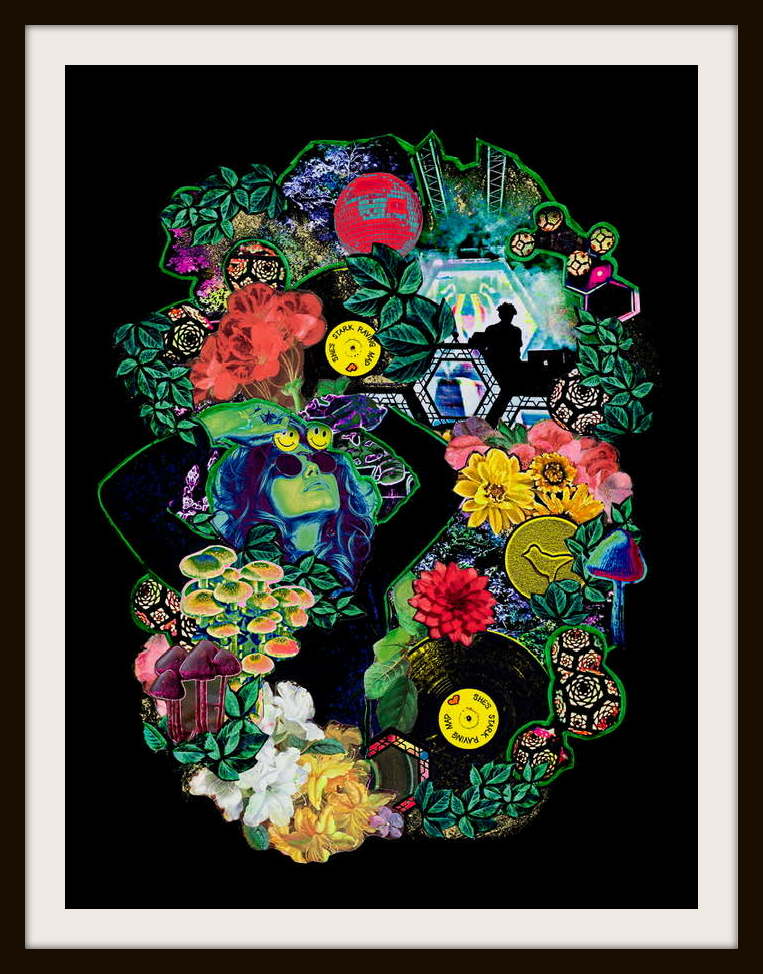 Dancing is a way to find yourself and loose yourself, all at the same time.
Place an Order
Please complete the following order form noting your requirements and I will get back to you with payment details. Thanks, Em ❤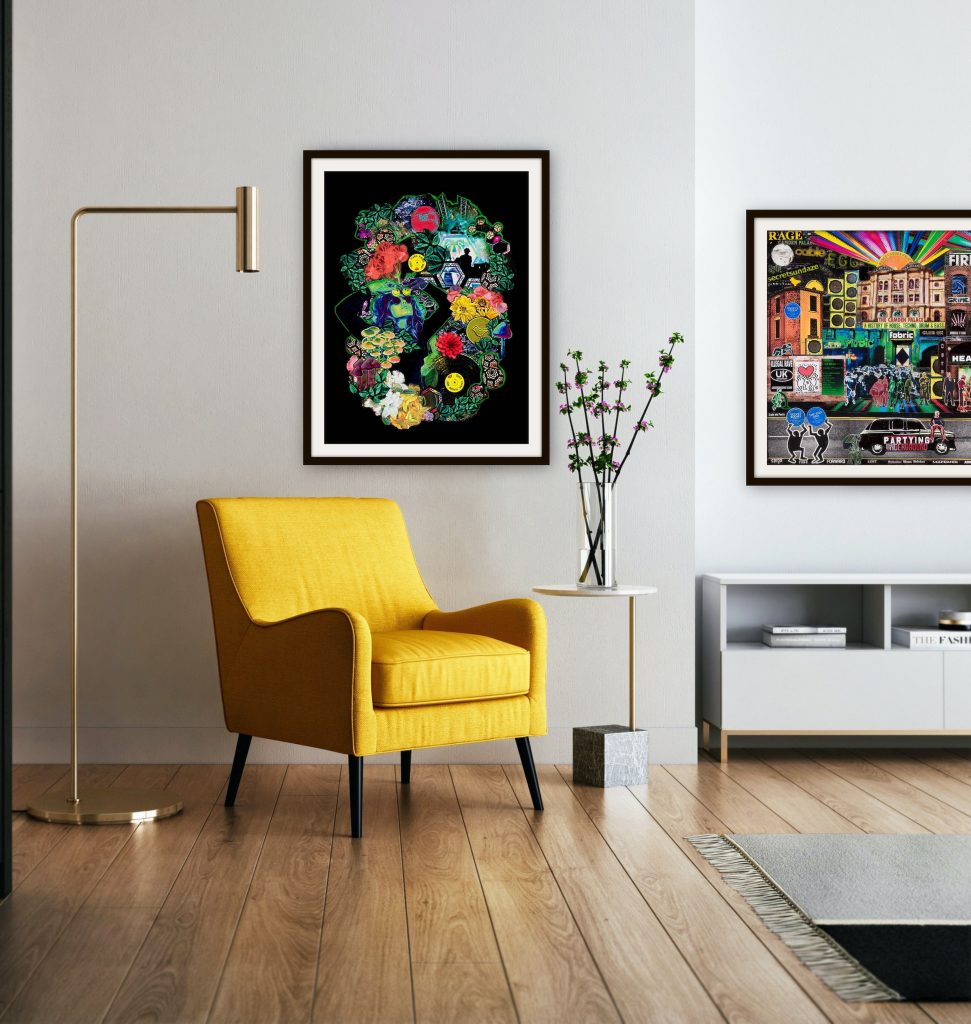 Inspiration
The inspiration actually came from a customer who asked when I was going to make another rave print! They wanted another print that would go with my 'London's Nightclubs from Past to Present' collage they had on their wall. So that is how 'She's Stark Raving Mad' was born!
The Process
I used a mixture of my own photographs either taken at Noisily Festival, outside in nature or images from Unsplash or Pexels (both free to use image site). I have used the same 'Night Time' colour scheme, and the reappearance of Magic Mushrooms, White Doves and Smiley Faces, as used in my 'London's Nightclub' Collage. Really enjoyed making this one, I'm already planning the next one!