Reloved❤️Retro Telephone Table
One-of-a-kind and available for sale
| Retro Telephone Table with Upholstered seat and shelf. | Price |
| --- | --- |
| Measurements: H 465mm. D- 360mm. W 740mm | £395.00 |
FREE UK DELIVERY
Inspiration
I found this beauty on a local Facebook selling site. It was going cheap, because let's face it, it was in a bit of state! I love retro furniture and have restored a good few pieces, but although retro furniture can look cool, it was also the start of the era of mass manufacturing, meaning furniture was not built as solid and heavy as previous years. That said, I know people were generally smaller in the 1950s, but this little piece seems like it would be study for most butts, with no wobbling in the legs.
Although there was a lot of work to do, I knew this lovely little piece deserved to have life brought back into it❤️ I loved spending time restoring it, and I'm really pleased with the result.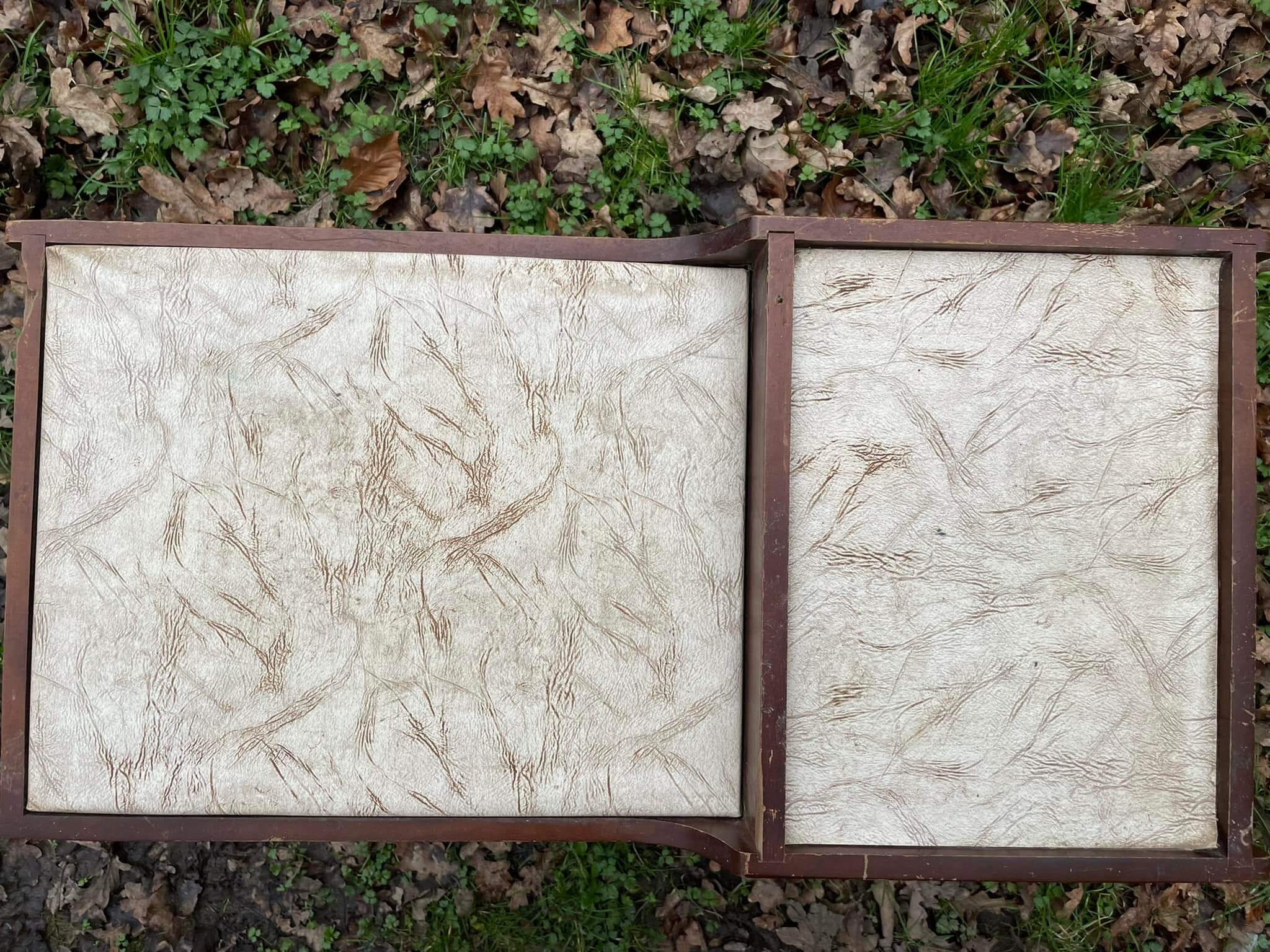 The Process
I started by removing the very worn vinyl from the top. Sanding down the wood, then filling all the chips and breaks, before finally adding 2 layers of primer undercoat. I decided to not buy any new materials, and just get by with what I already had. The 1950s retro style wallpaper was leftover from a retro side-table I restyled a few years ago. Both the red and white paint were also used on previous projects. I bought the lovely designer yellow velvet fabric from a second-hand fabric store, knowing that one day it'll be the perfect for the right project. I love how the wallpaper has tiny flecks of yellow and red, which enhances the yellow fabric and red painted legs.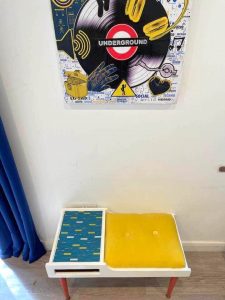 ---
Print Order Form
Please complete the following order form noting your requirements and I will get back to you with payment details. Thanks, Em ❤