Emma's Collage Kits
High Quality & Handmade Collage Kit – Available for Sale!
Collage Kits
A4 size
Price
Collage Kit 1
£35.00
Collage Kit 2
£35.00
Collage Kit 3
£35.00
Are you ready to get your creative juices flowing?
Create your own art with my handmade collage kits! You can make art for your home, or for the walls of a loved one. They are also a perfect and unique gift for someone special! My kits are full of vibrant images, which are presented on luxury canvas paper. Lots of tips are included too, which will help you on your way to making great collages!
Collage Kit 1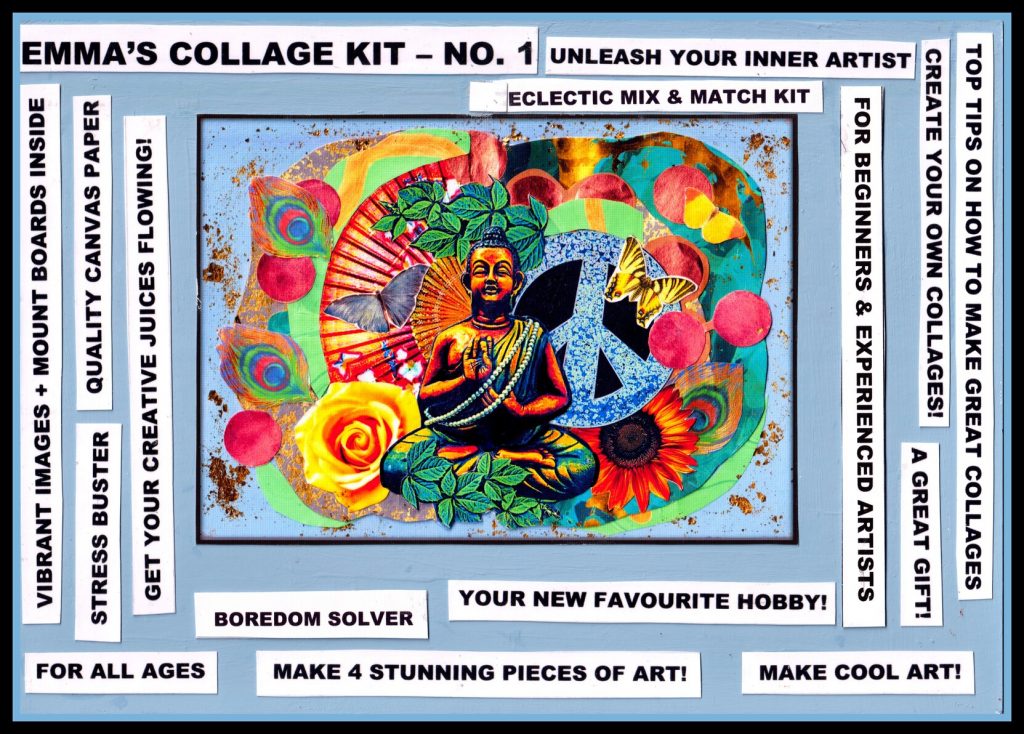 Collage Kit 2
Collage Kit 3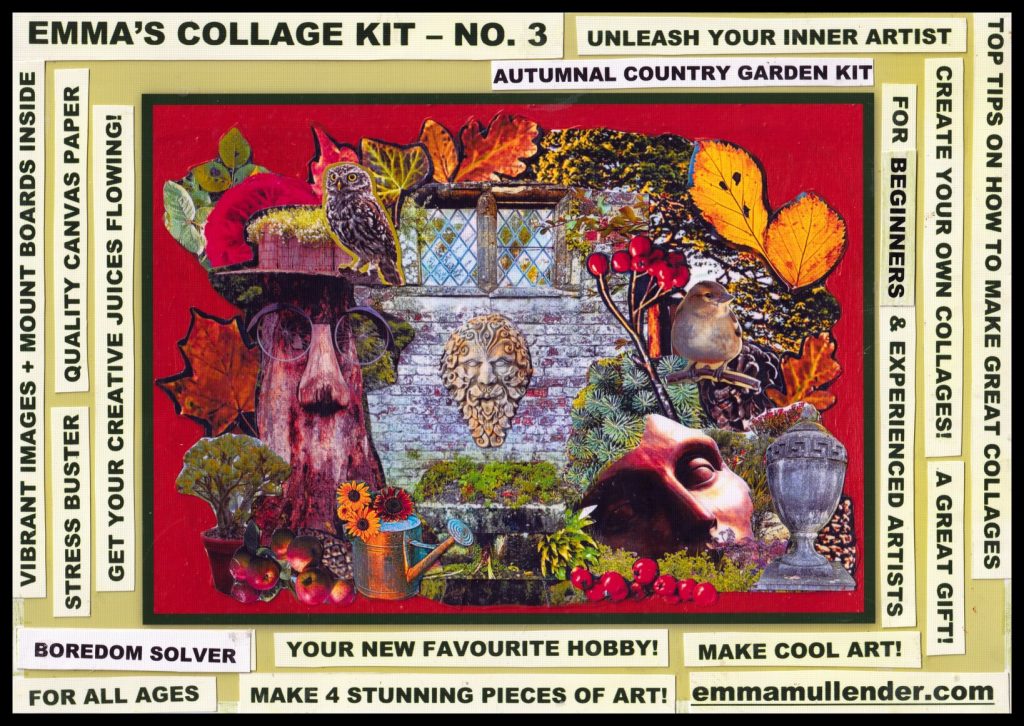 Inspiration
I often get told by people that they would love to be creative, but they just don't know where to start! This got me thinking (and dreaming, as the collage kit idea came to me whilst sleeping!) what a good idea it would be to make a do-it-yourself collage kit. A kit that has everything you need (apart from the frames and glue), to make 4 collages! Collage kits are suitable for the complete beginner, but also for someone that has experience, with either making collages or scrapbooking.
Each kit is designed in way that all the images will compliment each other. I have included 4 examples of what I made with each kit, but there are so many ways the images can be put together, so you can really make your art unique. All you have to do is have fun and get creative!